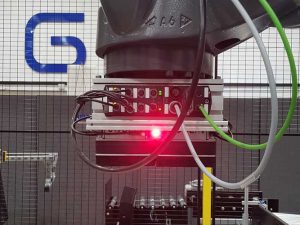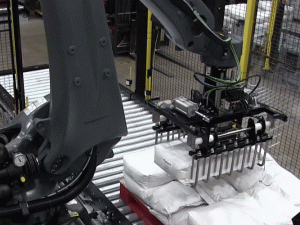 How do I palletise? How do I stack products on pallets? What does palletise mean? All these questions are answered in this article which covers a range of the common types of palletising – both automated and manual.
What Does Palletising Mean?
Palletising is simply the act of stacking products onto pallets. This is typically to make the product easy to transport.
How Do I Palletise Products?
There are really 3 main ways of palletising:
Manual palletising
Semi Automated palletising
Automated palletising
Manual Palletising
This is where people simply stack products onto pallets by hand. This process is very common especially where there are random or irregular shaped products that need stacking.
Semi Automated Palletising
This is where there is a certain level of automation to assist someone manually stacking pallets. For example;
a hand operated vacuum lifter that take most of the weight of the products to reduce the strain on the hands.
Lifters that lift the product up to the relevant height for stacking the next layer on the pallet, or onto a persons shoulder, to make stacking by hand easier and reduce the manual strain and lifting.
Automated Palletising
This is where the process of palletising is carried out with entirely automated machinery. This is often a robotic palletising system or an overhead gantry palletising system. Even within automated systems there are certain levels of automation but the most advanced systems can be quickly re-programmed by a non-skilled operator.
If you want any further information on palletising, view our robotic palletising page here.
Contact us for help with your project
Find out more…
Watch videos…