Why Is This The Best Palletiser System On The Market?
Very fast and easy to program; no specialist programming skills needed
Automatic stack generation; infinite variety of product, pallet and stack configurations available at the touch of a button
Great price; best value on the market
Quick to install; one day rather than the industry standard of two weeks
Short lead times; as quick as1-2 weeks
Modular; complete system can be quickly and easily moved or re-configured
Try before you buy; send us some sample product and watch the system working with your products
BuyBack scheme; we will buy the system back from you if you decide you do not want it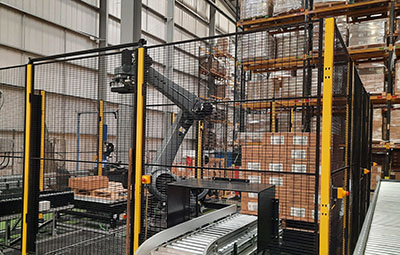 How Does It Work? - Physical
There are a wide variety of standard modular platform options available in the GA15 Palletiser Series range, with different products on each platform e.g. robot, different types of conveyors, pallet and slip sheet guides etc. Bespoke platform options are also available.
The system can quickly and easily be re-configured, moved or have extra parts added or taken away.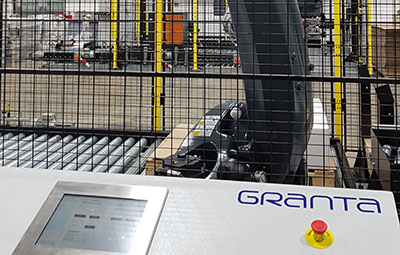 How Does It Work? – Programming
The advanced programming software for this system enables quick and easy configuration and programming for any layout of system.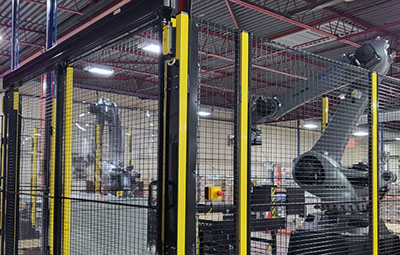 Benefits - Modular
There are many benefits to the GA15 Palletiser modular system including; quick install, easily modified, aesthetically pleasing, reduced cost, easily integrated…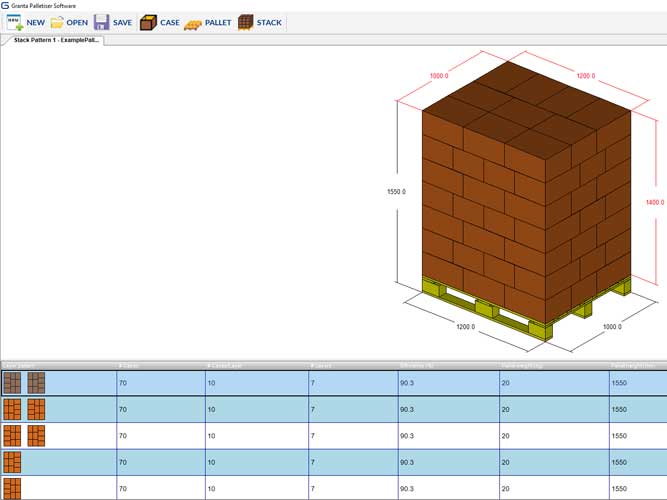 Benefits – Easy Programming
The Granta GA15 Palletiser specialist programming system has been developed to make it very simple to reprogram the system very quickly.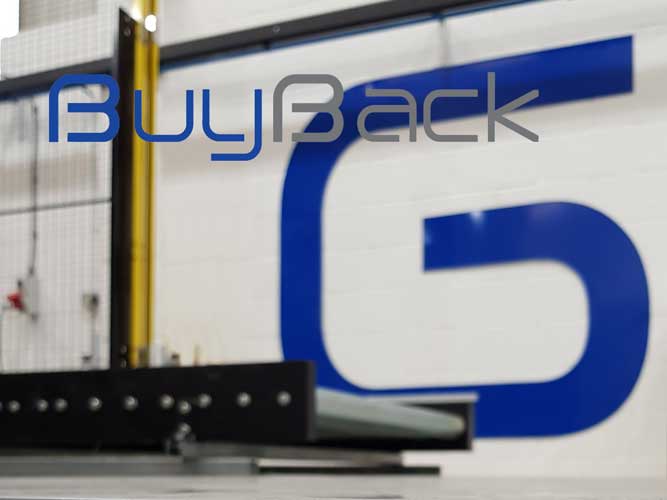 BuyBack Scheme
We have created our unique BuyBack scheme to give you complete peace of mind. It enables you to trial an automated palletising system whilst knowing that if it doesn't work for you, you won't be stuck with a capital investment that you no longer have use for.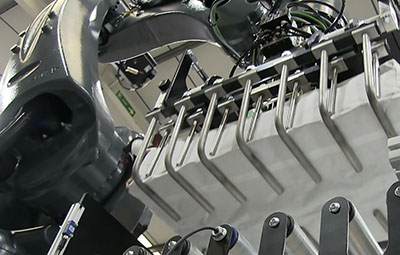 Try Before You Buy
Our try before you buy scheme has been developed to allow you to see how your product would work on the Granta palletising system before you commit to investing capital in the system.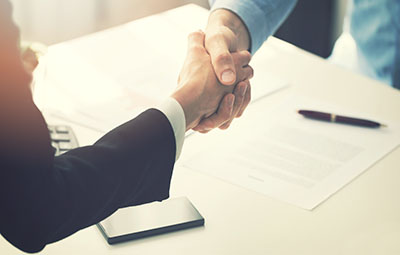 Best Value On The Market
The GA15 Palletising System is the best value on the market.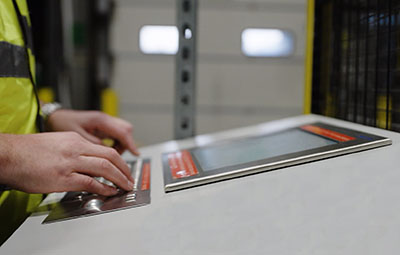 Support Contract
The Granta support contract scheme is a second level of security for you. The GA15 Palletiser Series is built to a high quality standard and this system of support contracts have been designed to give you complete peace of mind and to ensure that technical support and help is readily available for you should you need it.
The GA15 Palletiser Series is patent pending. Patent numbers are available here.