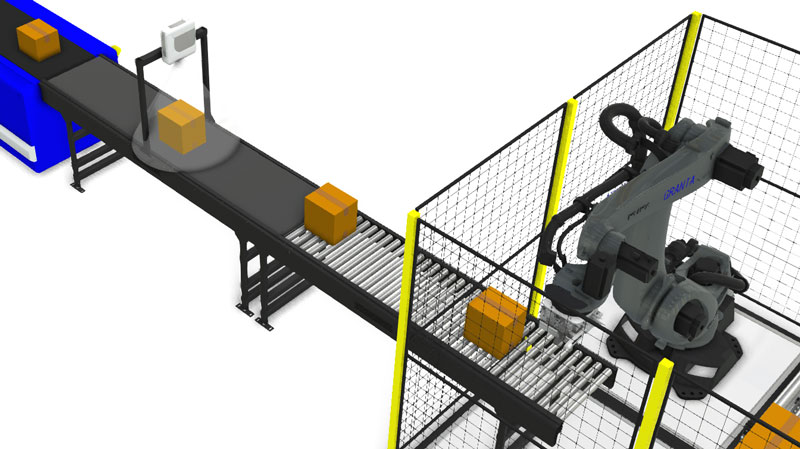 Auto programming is an advance on Granta's already patented software options. By combining a laser measuring system and the Granta software, no programming is required at all to set up pallet stack patterns and program the robot.
The product is automatically measured as it enters the cell and if it is a different size to the previous product it will flag up a message offering to create a new stack pattern from the new product size.
The system is much more reliable than hand measuring product and entering dimensions and requires minimal human input. The use of more accurate dimensions also results in more accurate and neat stack patterns.
This fully automated programming is at the cutting edge of AI for the palletiser industry and opens up the opportunity to use robotic palletisers for very short runs of product, even as little as one pallet load. It makes automated palletising viable where previously the set up time was prohibitive to automatically palletising.
If you would like more information on the Granta auto measuring and programming palletiser system, then please do get in touch on 01223 499488 or helpline@granta-automation.co.uk and we will be very happy to help.