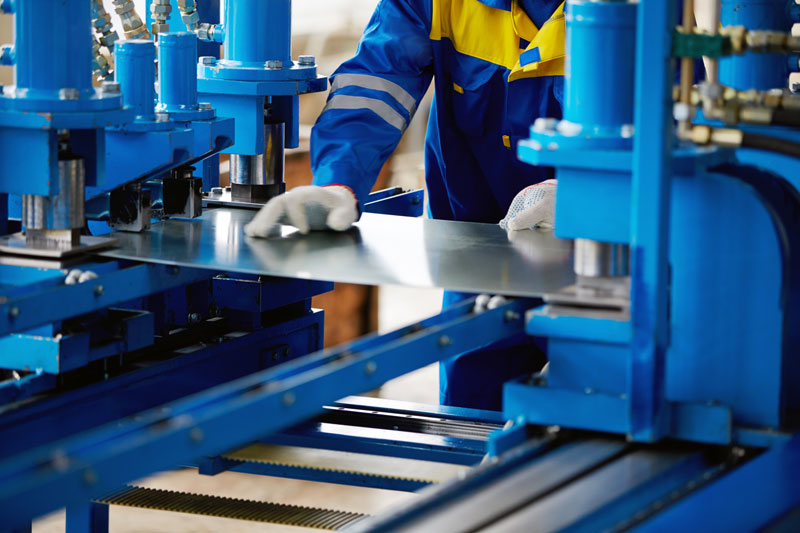 Are you looking for innovative ways to improve the throughput of the machines in your factory to enable you to meet your deadlines and achieve your business goals?
If you answered yes, then read on for two of the best ways to boost your machine throughput and increase productivity, staff motivation and factory efficiency using automation.
There can be many factors affecting machine throughput, and listed below are just a few of them;
Machine is not able to run at full speed as there is not the capacity to remove the finished product from the machine at this speed.
Workers take breaks leaving the machine idle.
Some parts produced by the machine are defective.
Machine stops due to a fault and no-one notices.
There are bottlenecks within the process but you're unable to identify exactly what is causing the bottleneck.
Machine cannot be run 24/7 as it would need human input and this would cost too much.
All of these problems and more can be overcome by automation.  Two of the most commonly used types of automation for improving machine throughput are outlined below.
Robotic Machine Tending and Assembly
To enable a machine to run at full capacity it is very important to have a system in place that can load and unload the machine as quickly as the machine can run. A robotic machine tending and assembly system is a fantastic way to do this as it enables your machine to run with very little human interaction. Parts can be automatically loaded and/or unloaded from the machine, assembled, palletised and wrapped. As the system is bespoke it can be fully configured to meet your exact requirements and will also be designed to seamlessly integrate into your factory layout.
Robotic machine tending and assembly systems can be designed to include many features such as:
Robots – these load/unload parts in and out of your machine and assemble them before stacking them onto pallets.
Vision systems – these check the quality of the finished product and allow the robot to reject any faulty parts.
Touch screen control systems – alert you to plant stoppages and enable you to monitor your machine throughput remotely.
Pallet feeder – this feeds the pallets into the palletising system automatically.
Stretch wrapper – this automatically stretch wraps the pallets.
Conveyor – when the pallets are finished, they are automatically fed out of the system via a conveyor.
Downtime and Efficiency Tracking
Another essential step towards improving machine throughput is implementing downtime and efficiency tracking systems. This is guaranteed to keep you on top of plant stoppage and factory downtime. With systems such as these in place, you can keep your machines running for as many hours as possible, ultimately boosting productivity for your business. With downtime and efficiency tracking, you can:
Identify bottlenecks in your process and potential areas for improvement.
Log in remotely at any time to check up on your machinery and identify faults.
Improve the accuracy of your products.
Receive accurate production forecasts.
Use the data collected to calculate OEE (Overall Equipment Effectiveness).
Run staff bonus schemes from the results.
Display the results on a dashboard to incentivise staff.
With these systems in place, you can improve the machine throughput for your factory, and ultimately enjoy optimum levels of production and efficiency.
If you need more guidance on ways to improve your machine throughput, feel free to reach out to a member of our team. You can contact us via phone on 01223 499 488 or email helpline@granta-automation.co.uk and we'll be more than happy to answer all your questions.
Don't forget to check out our online project builder which you can use to create an automated palletising quote in just a few minutes!
Contact us for help with your project
Find out more…
Watch videos…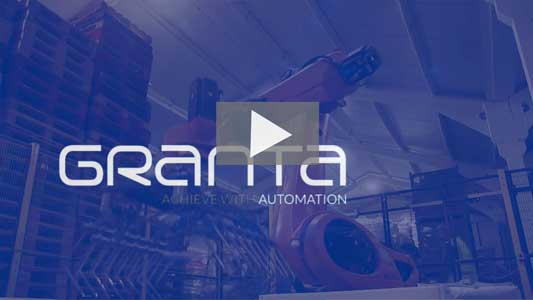 Palletiser application examples…