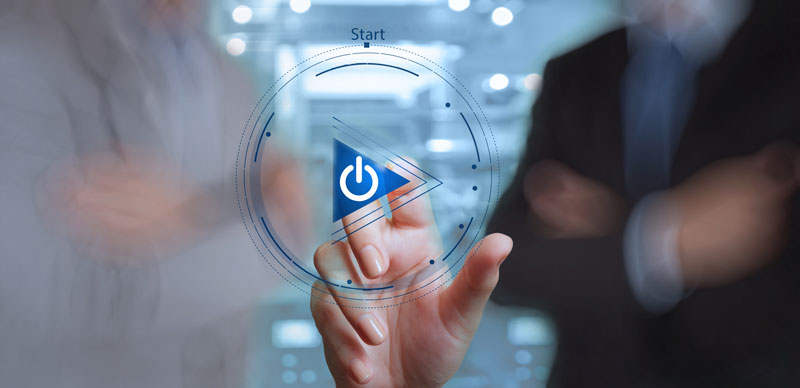 We are passionate about that moment when together we achieve with innovative automation beyond your expectations, and you begin your journey of continuous achievement.
Our many enjoyable hours of conceptualising, discussing, testing, prototyping, designing, drawing, manufacturing, programming and commissioning are over.   The moment has come when together we're standing in front of the machine and you reach for the start button…
We watch the machine come to life; be it motors winding into action, pneumatics hissing, conveyors gently picking up speed, actuators gliding effortlessly, or robots uncurling, the machine becomes a hive of automated activity. Our hands run over the meticulously engineered framework of the machine as together we watch it produce something new and outstanding.
Captivated, we stand watching and smiles spread across our faces…. Coming out of the machine, quicker than ever before, is a freshly packed product, or something newly assembled, or even something that has changed colour… something new, changed and superior. From life saving devices to cleaning chemicals, from beautifully made furniture to solidly made construction products, or even tasty, freshly baked food… a revolution has occurred.   Our attention to detail has paid off, the machine is running like clockwork.  It's your key to success!
Created with precision, care and skill, each machine is unique with its own distinct significance. Together we have created a machine that manufactures better, quicker, cheaper and more safely than ever before; producing products that make this world a better and happier place to live.
Together we are strengthening the heart of the UK's economy and making a positive contribution to many people's lives.
Before going to bed that evening you grab your smartphone and quickly log into your new automated machinery to find all is running well. Your head rests back on the pillow relaxed and happy; you have achieved, not just for today but for years to come.
Join us on the journey, come and share our passion to continuously achieve with automation. Are you ready?
Start this journey – contact us on 01223 499488 or helpline@granta-automation.co.uk