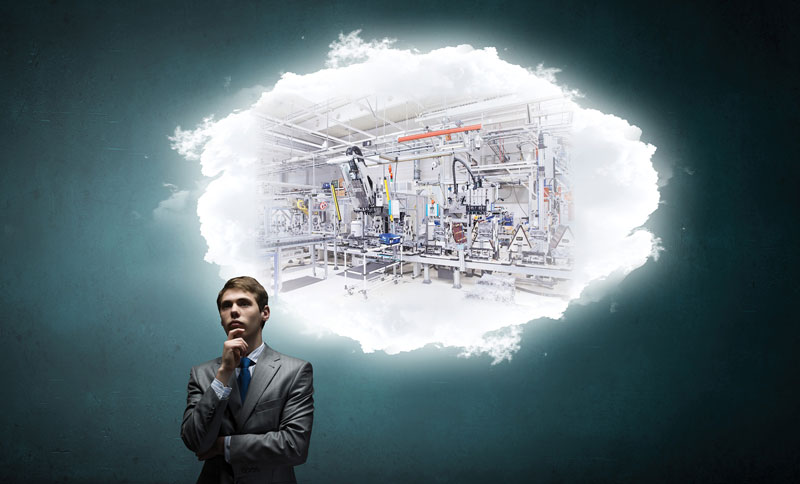 Picture your fully automated factory whirring and clicking day and night, churning out perfectly formed products 24/7.  Self-sufficient machines running unmanned.  What will happen to your profits?  They'll go shooting skywards…
But, as with all dreams, you land with a bump.  You come back to reality, and realise that your production process is never going to be able to be fully automated.  You've looked into automation time without number and no automated machinery has yet been created that will deal with your bespoke and varied production process.  (You've even got a pile of failed automation solutions sitting out in your back yard to prove this). So you carry on, as you always have done, doing things the way they've always been done, but the vision of the Ultimate Automated Factory just won't go away and you know there must be an answer out there somewhere.
Here we have it: Custom Automation!
Custom Automation enables dreams to become a reality.
Custom automation is exactly what it says.  The complete project is designed around you, what you want to achieve, and what existing machinery you want to incorporate into your automated process. But be careful, only custom automation supplied by a reputable automation company will enable you to take your production process to the ultimate automation levels you want to reach.
At Granta it is of paramount importance to us that the custom automation solutions we provide you with are explicitly suited to your needs, so for every automation project we first produce a Diaspec.
Our Diaspec process is unrivalled and registered. It is the optimum way to start any custom automation project as it ensure that the solution we provide you with will never end up on the scrap heap in your back yard.
Depending on the custom automation solution you are looking for, our Diaspec process will include the following as necessary:
Holding a brainstorming session with specialist automation engineers to generate the most effective ideas and solutions for your automation requirements.
Prototyping and testing concepts to establish the best method(s) of automating the process.
Obtaining accurate pricing for the optimum custom automation solution(s). This often includes joint visits with our customers to suppliers of specialist automation equipment (eg. robot suppliers).
Investigating design simplification and cost saving options to reduce the budgeted price as far as possible without compromising on the final quality or effectiveness of the solution. (We have regularly saved our customers significant amounts of money at this stage.)
Sharing our design ideas with you and discussing automation options to ensure that the final solution meets your specific requirements.
Drawing up outline designs for the agreed final option and producing a 3D animated CAD drawing of the solution (if required).
In short, with expert automation consultants using cutting edge technology, you receive a tried and tested blueprint for your project that you know will work.
There is no longer any need to just dream of owning the Ultimate Automated Factory!  Contact us on 01223 499488 or helpline@granta-automation.co.uk to make your dream a reality.