Project Brief

A company manufacturing products for infection control, contamination control and hygiene were looking to develop a new system for dispensing cleaning chemicals. They were at the research and design stage of product development and needed a bespoke machine to enable them to take the project to market and prove the concept of the product. The project specification was to fill capsules with two different liquids without any cross contamination, then to apply a heat seal to the top of the capsules.
The Process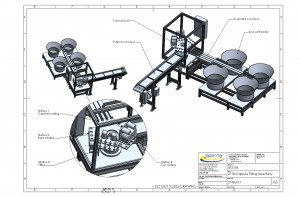 To ensure that we met the needs of our customer, we started with our unrivalled Diaspec process which combines the benefits of expert automation consultancy, cost saving ideas, and proven designs and specifications of a final solution that would match the customers requirements exactly, prior to proceeding with the full project.
As a result of this, Granta proposed a simple bench top solution that would give a reliable initial production platform and also give the necessary accuracy of fill and quality of seal required for the product launch. The system was based on a heat sealing system mounted in a bench top package. The capsule would be fed in and out of the sealing area on a moving platen. The platen was to be powered with an electric actuator enabling multi point positioning. Two 100ml volumetric pumps and associated pipework would be included along with two nozzles mounted over the platen area.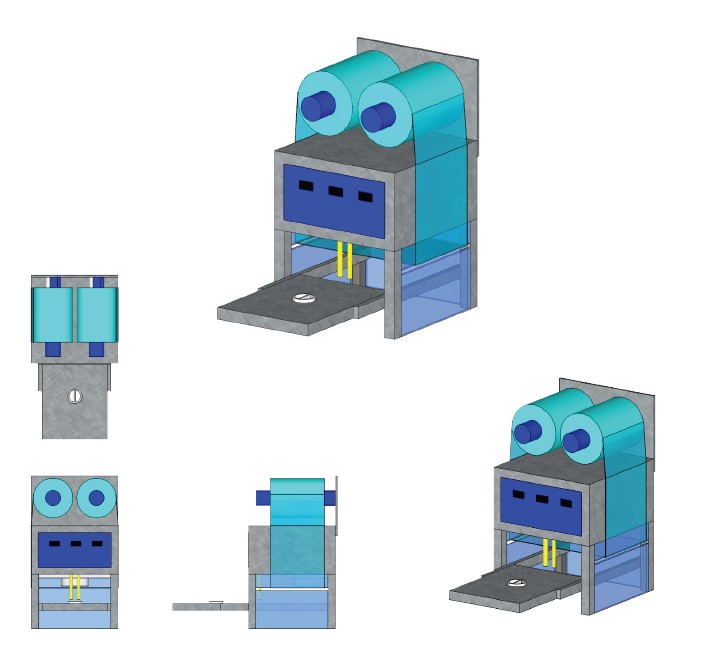 The process cycle proposed was:
Operator loads empty capsule into the platen
Platen moves partially in and positions the capsule under the nozzles
Correct dose of liquids are pumped into the capsule
Platen moves fully in
Heat sealer seals the capsule
Platen moves fully out
Operator removes the capsule
CAD drawings of the proposed machine were produced and the design and specification was then signed off by the customer ready for production.
The Result
Our customer now has a bespoke machine that has enabled them to take low production quantities of their new product to market to prove the concept of the design and test the strength of the market.  The machine has been designed with the adaptability needed to change the capsule size and quantities should the market so demand.